I think we'll have a little fun with this post. I'm a teacher (or was - I'm currently unemployed due to a non-interesting story involving no fault of my own) so I guess this relates to my career.
Welcome to Set Building 104. In
Set Building 101
, you learned how to obtain cards, and in
102
you learned how to sort and collate those cards into numerical order. In
SB103
, you created
want lists
. Now, here's how to obtain the other cards you need to finish your set.
One of the greatest ways to complete sets is through
trades
. However, this only works if you're collecting sets that others have. Many sets are perfect for trading, but for more unique sets have to be found through other means.
If you're collecting base sets, many singles can be found on
Sportlots
.
These four cards finally complete my 1994 Upper Deck Fun Pack set! This is probably the most difficult set I've ever tried to complete (in terms of locating cards, especially). I bought these all from the same dealer on Sportlots.
These five cards are another small step towards the 2006 SP Authentic Baseball Heroes insert set. These were a lot in a Sportlots auction.
For inserts, autographs, and relics, many people turn to
Check Out My Cards
. The site is also good for more hard-to-find singles.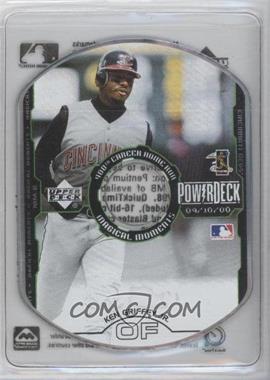 This is one of many cards currently in my COMC "portfolio" waiting to be delivered to finish or work towards completing several insert sets.
While many people don't like eBay, there are still some great finds to be had:
2011 Topps Heritage/1962 Topps Buyback
2011 Topps Heritage Green Refractor
2011 Topps Tribute #/199.
All three cards came from the same seller at a fairly good combined price and goes towards the sampler collection.
That completes your course in Set Building 104 and last Thursday's mail day! Yes, I'm that far behind.
And by the way, obviously I'm half-awake when I write some of these trade/purchase posts. Sorry for that. I like to play show-and-tell, but sometimes I'm writing them from memory.