Did you know that Jennifer Connelly had a hit single in Japan? Now you do. And now I'm on the lookout for a copy of the CD or album... because why not?
It's a love song, so it's an appropriate video for today, I suppose.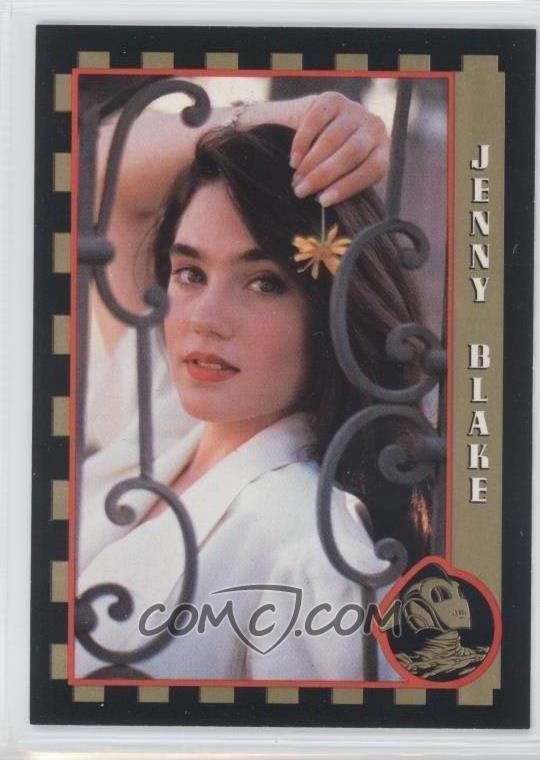 Connelly is one of several celebrities who I don't have an autograph or relic card for. In fact, I doubt any exist - Beckett only has a record of a cut signature from 2009 Upper Deck Spectrum. So here is one of her cards from the Rocketeer movie set, which I have.
Happy Valentine's Day, and until next time...