I only had seven goals last year, though I was only able to fully meet one of them. This year, some of those will be adjusted, some might be removed, and others might be added. Let's see what I hope to accomplish in the next twelve months.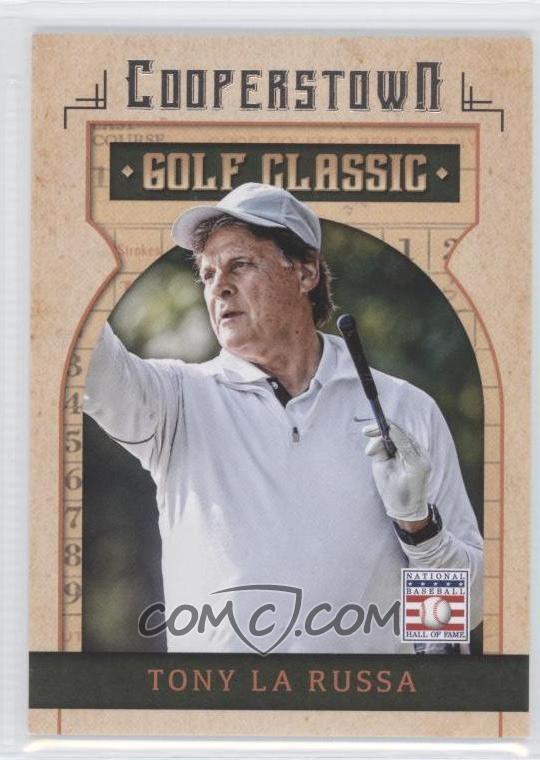 Have you seen this card?
1. Player Collections. I need one card for Charlie Hough, one for Zack Greinke, two for Tony LaRussa. I'd love to find all of those. There are only about a dozen Japanese cards I need for my player collections, but they are not easily obtainable. I need three autographs, three jersey cards, and one or two bat cards. If I can get everything but the Japanese cards, I'll be quite happy.
2. US Sets. There are 79 sets on my want list. Let's try to get down to at least 70. I still need several mini cards for the frankenset, so I want that completed. I'd like to finish one vintage Topps set this year, as well.
3. Japan Sets. I have 58 sets on that want list. This won't be easy, but I'd love to get down to 50. Even finishing three sets would be quite the accomplishment. I need 225 Pokemon cards; I'd like to get that down to 100. I would also like to get one BBM and one Calbee set I'm missing.
4. Theme Collections. I still need one card each for my hometown and knuckler collections, though they are rare tobacco-era cards. There are seven relics for that collection. And as I mentioned recently, I've been starting up a few new collections. It would be great to finish the three existing collections, and of course I want to knock out a large chunk of the new ones.
5. Custom Cards. Again I'll carry over the goal of creating and hopefully printing some custom cards. I'm not looking to do any professional printing right now, just testing out to see what I can accomplish. I also don't really want to print out a full set of anything, as that would take up a lot of space, which I don't necessarily have these days. Perhaps just a few single cards.
6. Management Goals. I have several tasks on my to do list relating to cards, mainly managing lists and scan data. I want to get those taken care of. I also want to finish properly naming my type collection scans and possibly getting the set scans renamed.
7. Blogging. Six months with no posts isn't a good thing. I really want to post on a regular basis. Let's see how that goes.
8. If I'm Home Goals. There's a strong chance I'll spend this year living away from my home apartment. But if I actually do end up living at home, I'll have more free time to work on physical things. I need to do some more scanning; cards won't take too long, but there are several other things I want to digitize. I also have some non-sport cards I've neglected to deal with for a long time. They need to be sorted and cataloged. Finally, I want to complete the labeling system I started about a year ago.
One extra goal this year brings me to eight! Although, if you count all the little pieces, there are 18 subgoals plus four tentative at-home goals. Will I stay focused enough (and open up my wallet enough in some cases) to get everything done?