Day 22: A card of a common player that always seemed to elude you
We're moving into the final quarter of this challenge, and I must say that it's been fun. There is a tall stack of other stuff for me to post, but I doubt I'll be getting to that until next month. I guess I won't run out of post ideas for a while, huh?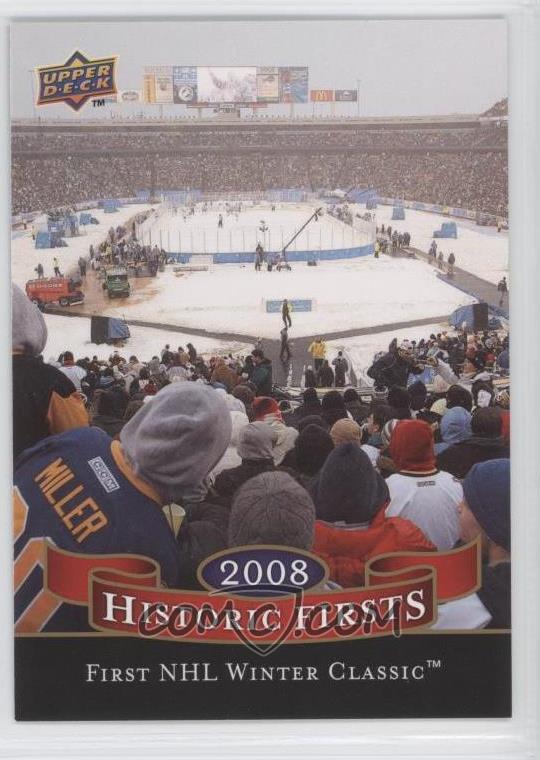 While this comes from an insert set, it's not supposed to be terribly uncommon. In fact, based on odds at
BaseballCardPedia.com
, it's one of the most common inserts found in packs - 1:4. I didn't have much trouble finding the other 9 first series cards, and I'm pretty sure I have the SP 11th card found in the second series.
But for some reason, the NHL Winter Classic card remained quite elusive. Elusive to the point that it's not found on COMC (sold out), Sportlots, or eBay. I finally got one in an eBay auction last year, but this card is one tough cookie. Is someone hoarding all of the copies? Was it short printed?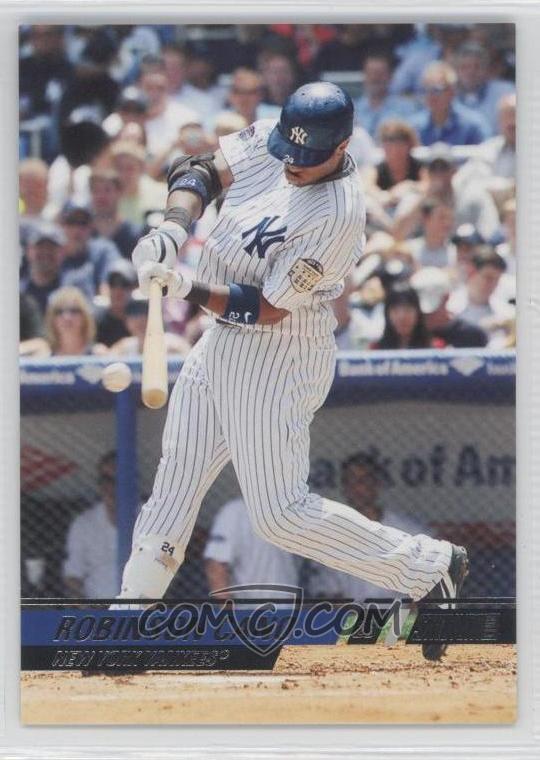 From a base set, one card that I finally got was the Robinson Cano from 2008 Stadium Club. Again, not quite a "common" card, as '08 SC has a ton of short prints. But there are 999 copies of this card, and I've never seen one. The whole 2008 Stadium Club set is full of short prints and variations, and to get around the difficulty and price of obtaining the regular SP'ed base cards, I have been getting parallels too. Many times, the parallels have been the only versions available, and in several other cases, they are cheaper than the base cards. Just yesterday, I picked up a parallel from Sportlots to finish off the "short" veteran base set.
My '08 Stadium Club set is getting closer to being a full master base set - I have all of the veteran base cards (or parallels) and the "A" version rookies, most of the "B" version rookies (41/50), and a handful of cards from the autographed rookies subset.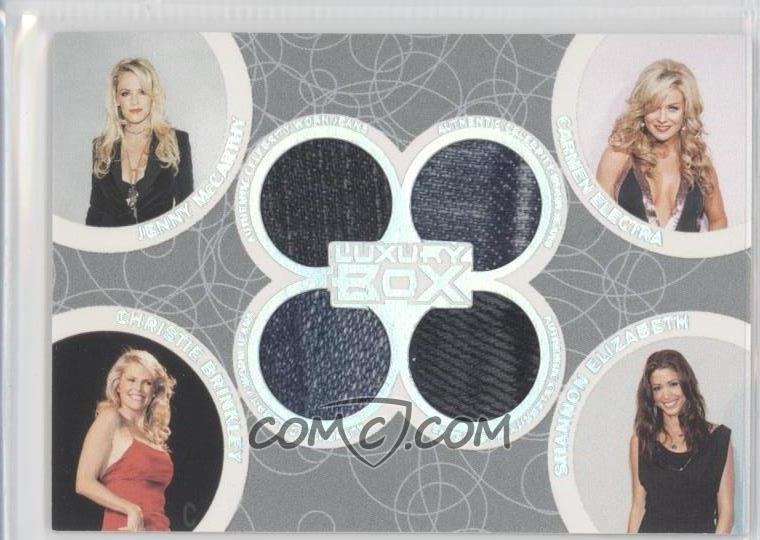 I'm not sure how "common" they are, but finding an affordable card of the following 2005-06 basketball sets still elude me:
Finest 103, 104
Big Game 142, 143
First Row 146
Those are premium releases, and the cards are of celebrities - Jay Z, Shannon Elizabeth, and so on. I've finished off the other subsets from that year, but those five cards remain evasive. I think some of them are SPed. That quad relic isn't on my want list, though it would be neat to have.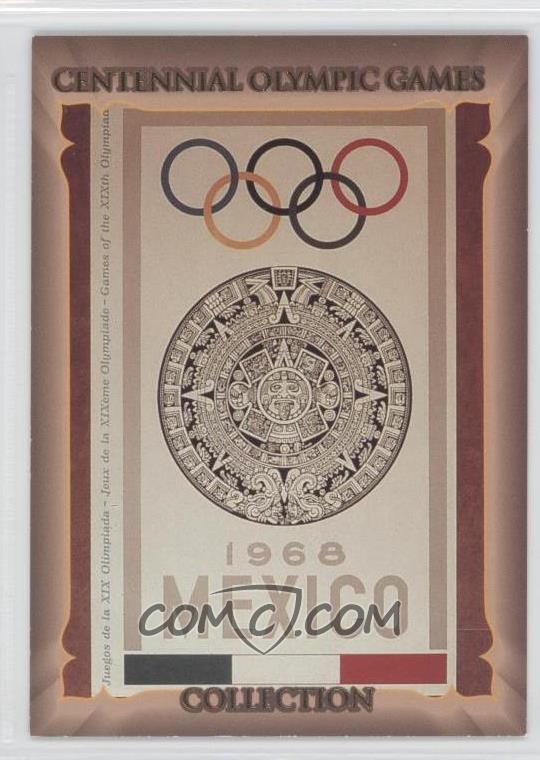 I haven't chased it extensively, but there are some common cards from a fairly common set I still don't have. The 1996 Collect-A-Card Centennial Olympics set remains unfinished, as I still need #2, 18, 22, 56, 64, and 105. And the POGs #11 and 18. And posters #4, 6, 7, 10, 15, 16, and 17. That base card above is one of only three listed on COMC, and the asking price is $10 (currently on sale for $6.25). I can buy a whole set on eBay for less than that if I really want to!
So those are the cards that did and still do remain missing from my collection. Can anyone help a collector out?