Day 21: A card of a rookie you thought you were "investing" in
I'm not the investing type. I only buy Bowman for my type collection, not for prospecting. I don't hoard RCs and keep an eye on who's hot and who's not. It's entirely possible I have a 1993 SP Jeter rookie sitting in a box in Georgia. Or any other 1990s high-value rookie card.
When opening cards at a shop, occasionally I'd get a card that the owner expressed interest in; "Oh, he's going to be good for Seattle next year!" "That's the best rookie in the set!" I'd get a little happy with my luck and completely forget about it.
If anything, I'm the opposite. When I buy cards for my type collection, I go after the cheap players. For the Awards collection, I wait if I can't find a cheap card for the ROY award. I rarely, if ever, collect sets focused on rookies, unless it matches one of my existing collections (Diamond Kings, for example).
That said, there are two players that I've collected since their rookie years.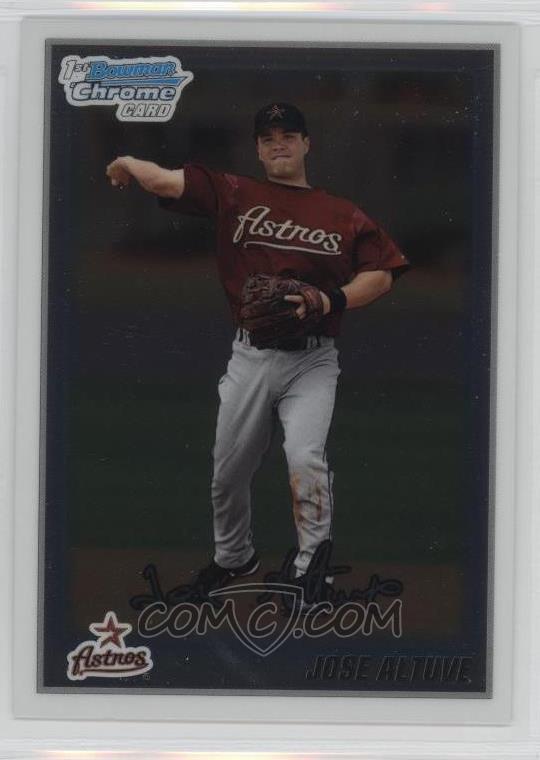 The first was Jose Altuve. I was very impressed by his action on the field in 2011 when I saw him a couple times in the LA area. And I got a bat he broke during the game, which I will keep in my collection. Who needs relic cards when you have actual relics? Anyway, as soon as I saw him on cardboard, I grabbed what I could. Obviously, he's turned out to be a very good player, and there are a few cards I can't find at reasonable prices that I missed out before.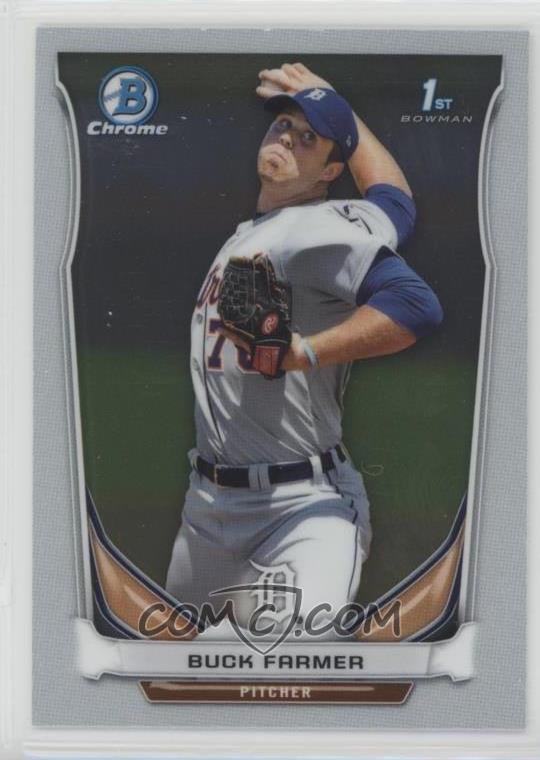 The second is Buck Farmer. I collect him because he was my student in high school and I was a coach for the baseball team. I'd love for him to make it big, but I'll never sell my collection of his cards even if he does.
So I'm not really investing in either player, though a good bit of money has gone into each collection.