Day 20: Your favorite parallel card based on the parallel, not the player
I'm all about oddballs, and while I don't buy much of it, I love vintage. So I started thinking about vintage parallels and oddballs. Checking my database, the first real parallel can probably be considered to be the 1975 Topps mini set. It was a unique release, though, not marketed with the regular cards as a parallel.
You could go back further than that. Tobacco cards had a variety of backs based on the product the cards came in, but most people consider those variations, not parallels. And I do too. But I do think having all those different card backs would be cool!
The Desert Storm parallels for 1991 Topps are great because they were a unique gesture on Topps' part for troops fighting overseas. And they paved the way for 1992's Topps Gold and Leaf Black Gold. And every other parallel that exists today. (Yes, Topps Tiffany came first, but it wasn't packed out, only a luxury form of complete set.)
But what's my favorite?
Topps Chrome Refractors.
The regular refractors look pretty cool; I liked refractors all the way back in 1993 when they debuted with Finest. And those 1993 Finest Refractors are beautiful. But I like Chrome's parallels better simply because of the rainbow of colors they offer. Sure, Finest has colored refractors too, but Chrome's colors just look better on those "white" bordered cards Chrome was itself a parallel of.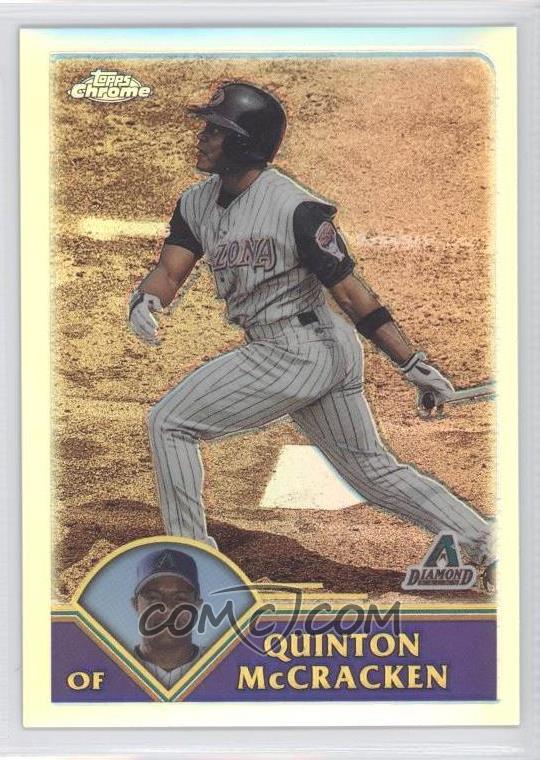 In 2003, they added silver. That's kind of confusing, since the base refractors are essentially silver.
Two more types were added in 2004 - red x-fractors in the regular set followed by regular, but uncirculated, x-fractors in the traded set.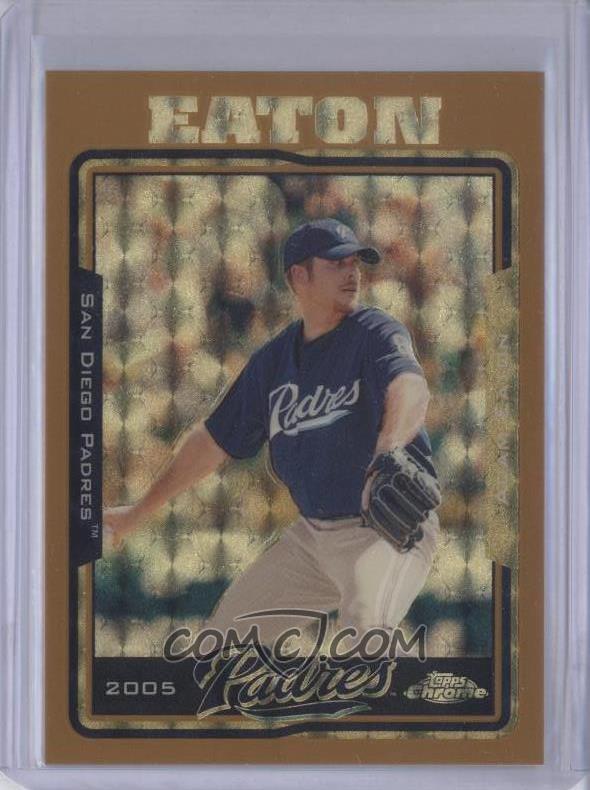 The 1/1 Superfractor made its debut in 2005 as a gold card.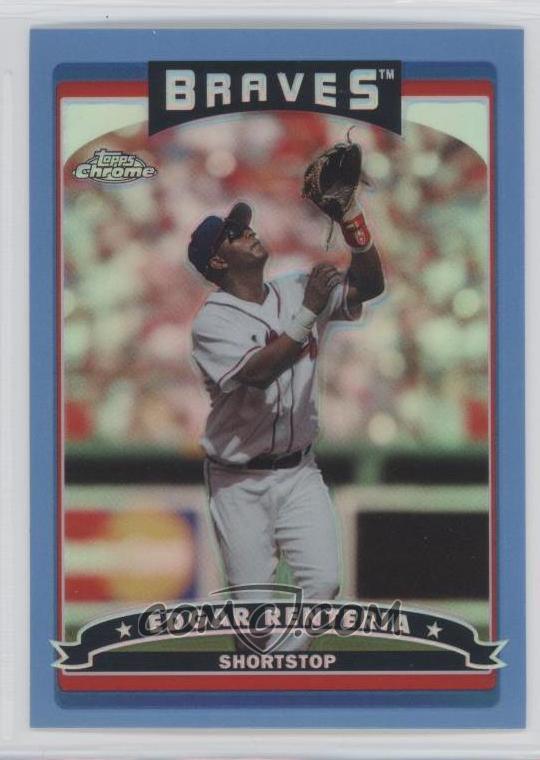 The blue debut came in 2006.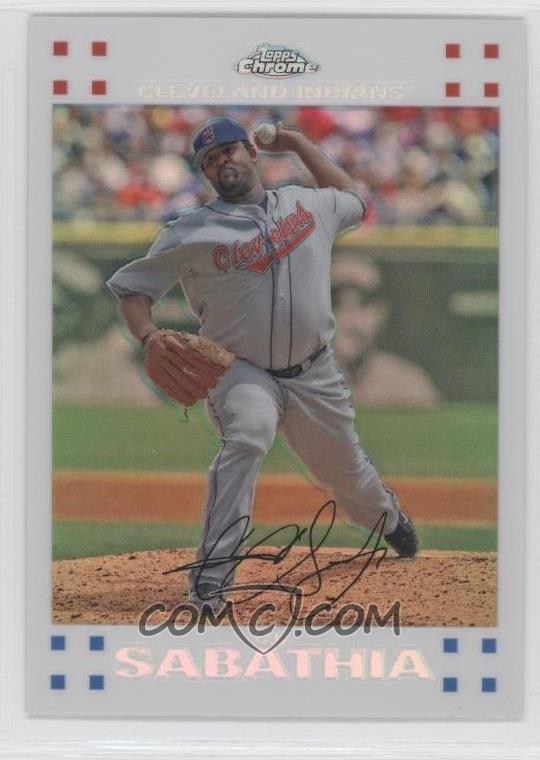 We had white in 2007. This made sense in a year where the base cards were black, negating the black refractors.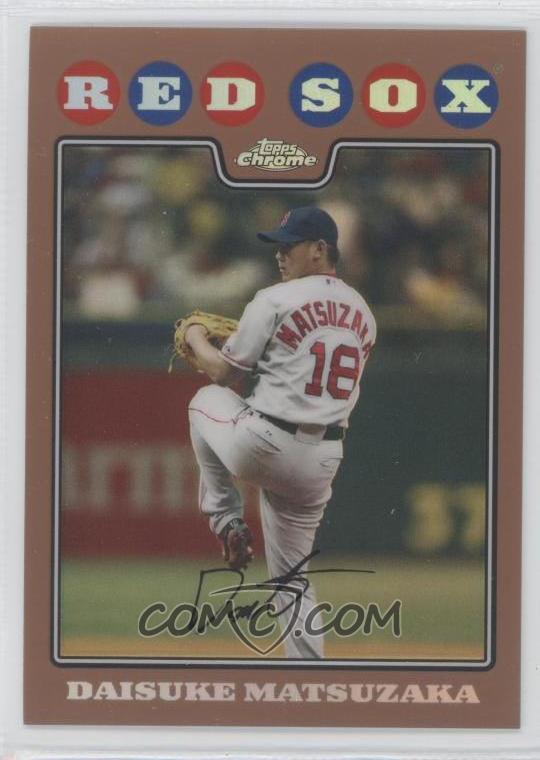 2008 saw the first copper refractor.
2009 was same-as-always. But in the 2010 base set, two new colors appeared: orange and purple. Another color would show up in a wrapper redemption: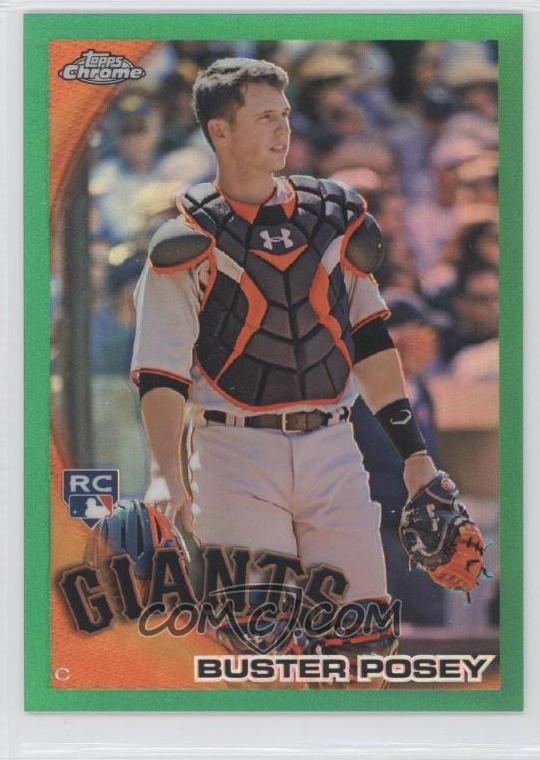 Green had been a part of Finest for a while, but it didn't come to Chrome until 2010.
I count 13 parallels in all in 2011 Chrome. And a few were new. Atomic Refractors and Sepia Refractors were most common.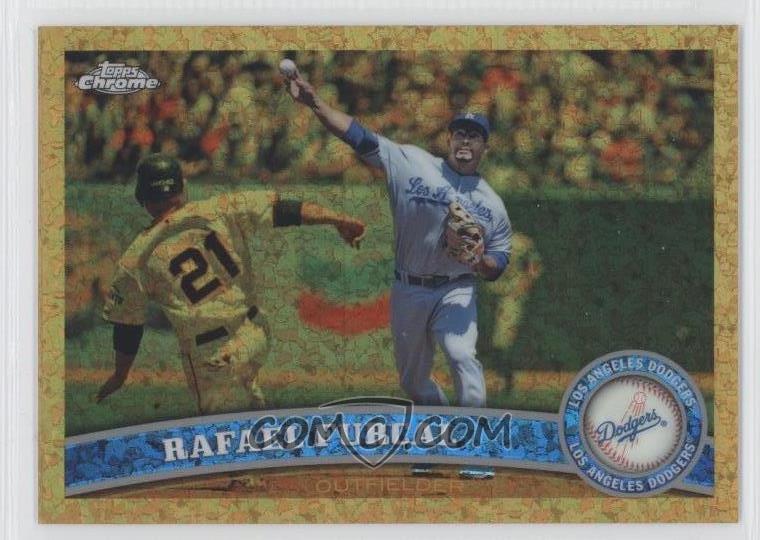 The Gold Canary Diamond was the most challenging, with a 1-per print run.
After no new colors the next year, 2013 brought camo and pink as two limited parallels.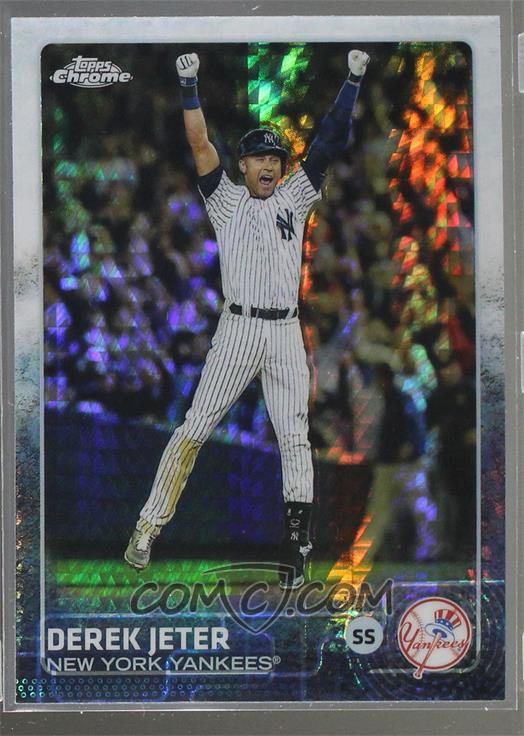 Topps must have ran out of ideas, because again 2014 saw nothing and 2015 only saw Prism, which is a variation on SuperFractor, X-Fractor, and Atomic Refractor styles.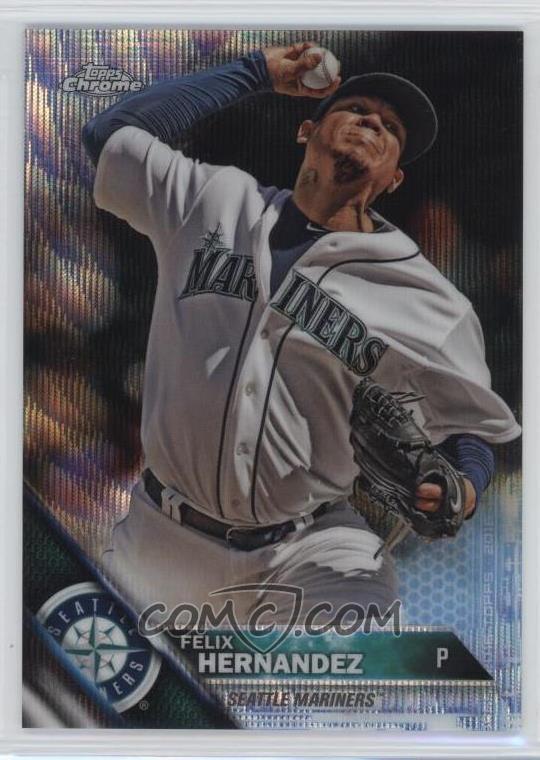 And 2016 saw Blue Wave, another variation on the previous year.
There's no doubt that white borders give Topps Chrome better parallel options, but the new etching-style refractors add a bit of a twist to the old colors. I count 20 total refractor types over the years, though Topps certainly doesn't issue 20 parallels each year. By the way, here's a comparison of a few sets based on my data (some Asia parallels might be missing?):
Topps Chrome (2016): 9 refractors
Topps Finest (2016): 9 refractors
Bowman Prospects (2016): 9 paper parallels, 11 refractors
Donruss Optic (2016): 12 parallels
Panini Prizm (2015): 15 parallels
Pacific Prism (2000): 15 parallels


Upper Deck Masterpieces (2007): 18 parallels
Panini put out more in Optic and 2015 Prizm, but Chrome remains my favorite. Those 2015 Prizm parallels have been fun to collect, though - the only one I don't have for Buck Farmer is the 1/1 Black Finite. And those Upper Deck Masterpieces parallels are very difficult to distinguish from each other at times.
Did I miss any other super-parallel sets?