Day 5: A certified autograph card of one of your favorite players
If this challenge had been done last year, today's post would have been a bit more challenging. In the past year, I've made an effort to collect certified autographs of all of my favorite players. I'm not finished yet, but one of the biggest motivators was getting this signature here: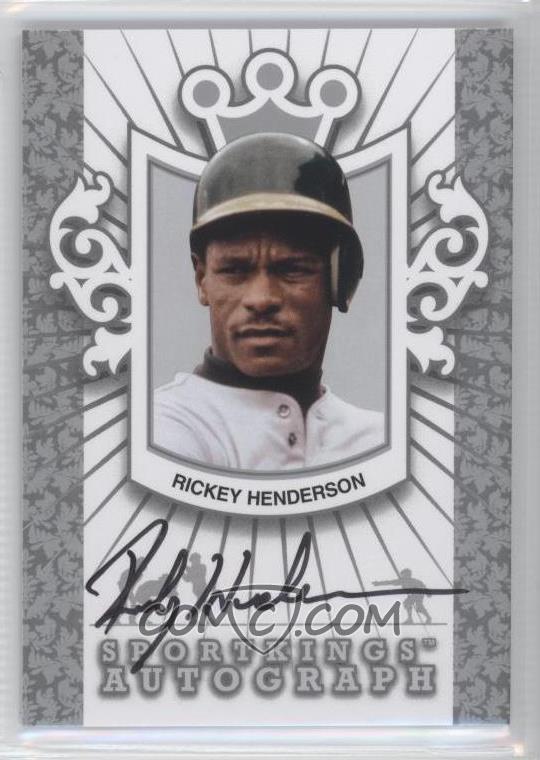 Okay, so it's logoless. But it's a nice clean autograph of one of my favorite baseball players ever since I started collecting. Sportkings was a great multi-sport issue and their cards remain valuable; I got this card at a steal! How appropriate, huh? I picked it up from COMC, and the image above is the actual card I got. It remains in the COMC warehouse.
The biggest autograph I need now is Ichiro's. I haven't officially started collecting Kenta Maeda or Masahiro Tanaka yet, but those two might be the next-highest priced. I don't know what their signatures go for since I haven't started looking. These "grey whale" autographs are what will make finishing this part of my collection quite challenging!