Day 16: A card of a player whom you appreciate but don't like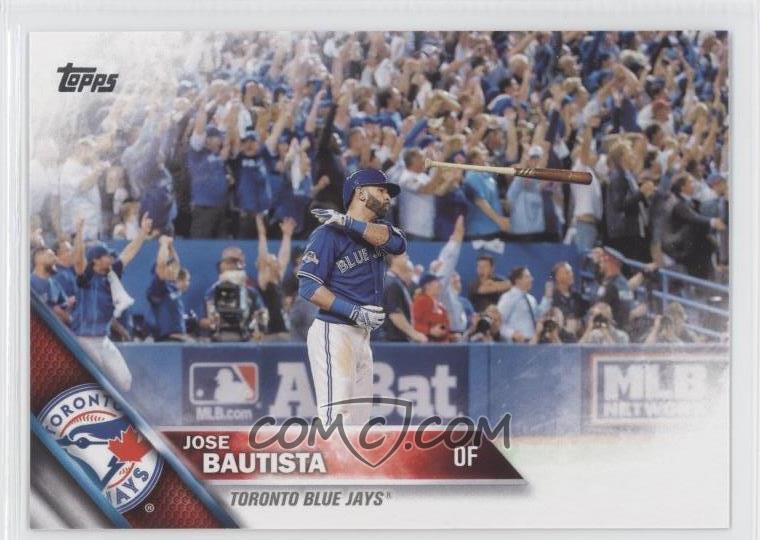 I hate bat flips. I get the passion, but this peacocking attitude pisses me off. Don't dance in the end zone in football. Don't flip your bat when you hit a home run.
Jose Bautista has over 300 home runs over 14 years, and he comes through in the clutch. But I hate bat flips.
Really, anyone who showboats loses a lot of points in my book. I'm all about celebrating, but quit being Peter Griffin.