Day 11: One of your favorite cards from the 1970s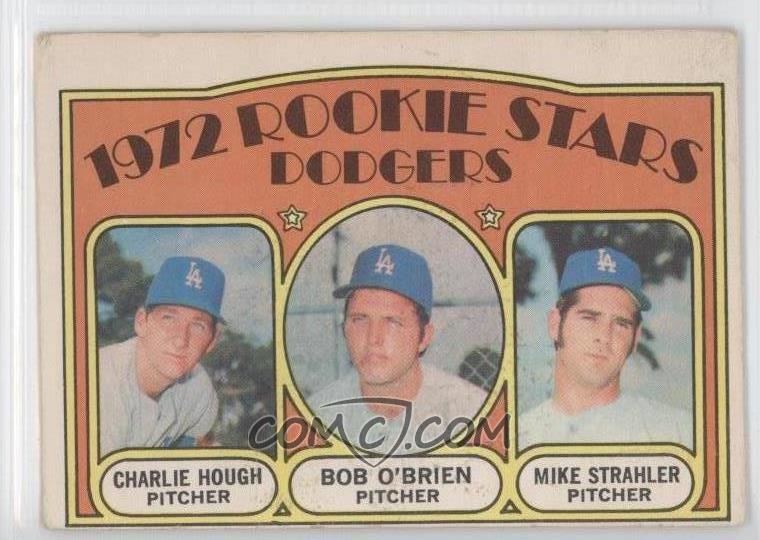 I don't collect many old-time players. My interest in baseball came in 1989, when Nolan Ryan was still five years from retirement; Mike Schmidt would retire that year, while Ken Griffey Jr. was becoming an instant hit. Nolan Ryan is the only one of my favorite players with a rookie card in the 1960s, with the next-oldest being Charlie Hough.
I saw Hough pitch in person once, but it was watching him pitch the first game for the Florida Marlins that really made me take note. Here was a really old guy just tossing balls at the plate and nobody could hit them. Last year, I finally decided to add Charlie Hough to my player collection, and I have since developed a sizable collection, with 248 different cards of the 349 he has. Yes, I can't quite get that number down to 100... yet.
Charlie Hough's rookie card comes in the 1972 Topps set. He's on one of those cards with three players, appearing alongside Dodgers Bob O'Brien and Mike Strahler. I have the 1972 Topps card,but I also have the O-Pee-Chee card, which is what you see above and below: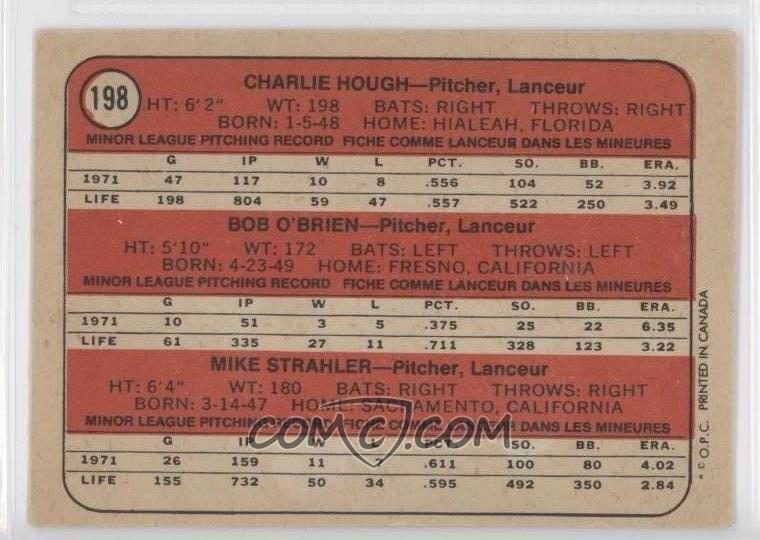 I love seeing French on cards. Lanceur... you would think they were holding swords.