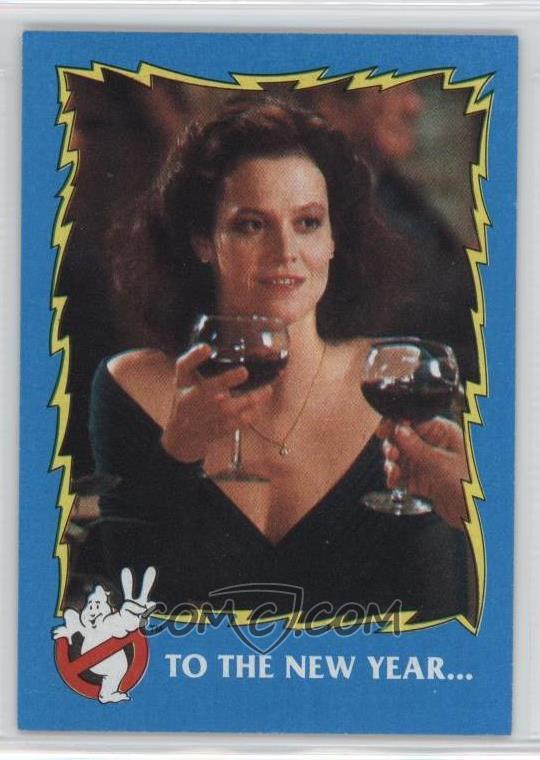 Happy New Year, everybody! In 2017 I had 20 collecting goals and 4 blogging goals. That's quite a lot, but the goals made a huge impact on how I tackled my card shopping. What's on store for this year?
Finish this to-do list:
order MiLB cards for Japanese MLB collection and player collections
order non-sport cards for sets that are nearly finished
verify Japanese MLBers, NPB foreigners lists
update my Archives collection list with 2017 rookies
update MiLB type collection lists
update/verify MLB type collection lists for 2015, 2016, 2017
Complete my MLB "Type 1" Collection.
There are 72 cards on my type collection list categorized as Type 1 - base cards from major releases - which I don't have. Nine of those are post-1970, with 43 of the remaining cards being pre-WW2. Some of those 72 cards are just rare and/or expensive now, but many of them probably weren't major releases and belong in the oddball category (Type 7, if you're wondering). I need to do a bit of research to determine where they really belong, and I want to get the cards still missing from Type 1.
Organize my Japanese single cards.
This returns from last year. The physical cards need to be better-sorted and stored, and the actual list needs to be reformatted.
Update the Japan Type collection.
Last year, I just made sure all of the sets were listed; I just need to catch up from the past couple of months and that list is intact. However, I want to reformat it to match my US type collection list, which provides better data. The BBM list is pretty close, but Calbee and the other sets will take a bit of work. Furthermore, it's been quite a while since I've printed new labels and properly sleeved and stored cards added to my collection. It's a pretty big project, so it gets its own goal this year.
Complete my Pokemon collection.
I love walking, and it's about the only exercise I get. And I'm a collector by nature, so collecting Pokemon by walking around only makes sense, right? On top of that, I've been hunting Pokemon cards; the goal is to have one card for every Pokemon. Gotta catch em all! Anyway, the card game is pretty popular here so with just a little bit of effort in 2017 I managed to get 687 of the 807 already released. The ones that are left seem to be evolved types that might only have rare cards; I'm not planning on spending a lot of money on these but with a bit of luck I'll get this finished. And I'll get a Mewtwo in Pokemon Go. Yep. That'll happen.
Reach 700 Cards in my Foreigners Collection.
I'm at 618 now, so it's not a very big stretch. A further goal will be to research what sets these players appear in, if any - there are plenty of players from the 1990s and 2000s who I shouldn't have much trouble finding, but the players from the pre-BBM days will pose a bigger challenge. It would be a good idea to get a clear picture of what I'm working with.
Get or make logo cards for World Series and Japan Series participants.
While there are still several players who don't have cards, the most frustrating part of "finishing" my awards collections is the team cards. I can't justify paying 50 yen a piece for team logos here, but if push comes to shove, that's what I'll do. But I think I'll just make custom cards to fill those holes (how many cards out there have logos of the Nankai Hawks, anyway?).
Get 3 MLB figurines.
Last year, I set a goal of one figure, but I ended up with three new figures by the end of the year. And these represent the biggest hole in my player collections. I need 14 figurines, and they are readily available. I just have a hard time justifying the high shipping costs.
Get two player collection autographs.
One of those will be Manny Ramirez; there are three more remaining: Ichiro, Masahiro Tanaka, and Barry Bonds. None will come cheap, but it looks like Bonds will do the least damage to my wallet.
Get the 1972 and 1975 Topps Nolan Ryan cards.
I literally just got 1973 and 1974 while writing this post - gotta get the deals when you can, right? But 1975 wasn't quite right, and I'm not ready to spring for the '72 yet. But this will be the year for those two, leaving just '68-'72 to finish the Nolan run. I seem to recall owning a 1971 Nolan Ryan at some point, but I can't verify that from the other side of the world. Maybe later this year I'll get back to the US and discover some awesomeness buried in the boxes.
Reduce my US set want list to 100.
I'm at 117 now, making this a very achievable goal. In fact, eight sets were completed in December alone! But a lot of what remains is expensive or elusive, or both.
Reduce the Japanese set want list to 125.
This list sits at 145, but many of the sets can be removed. I don't see a problem with achieving this goal, even if it's not by completing several of the sets. I'm not planning on just deleting 20 sets, though - with any luck I'll be down to 100 by the end of the year, matching the US set want list.
Start... and finish a Jersey Number collection.
This article
basically completes the research part of this list, so it's just a matter of putting together a list and getting all the cards I need. It'll be a fun mini-collection to put together, and I probably have cards for several of the players already sitting around here!
Get cracking on a Jersey History collection.
A couple years ago,
NPB Card Guy
put together a series of posts chronicling the progression of each NPB team's jerseys. He used many of the cards already in his collection to show the styles, but I'd like to build a whole collection of cards for this. I have
The History of Uniform
, a book which explains each team's jersey year by year. It's in Japanese, but very easy to use with a little bit of Japanese knowledge. I know I won't finish this collection, but it'll be good to get it started.
Add 2 new BBM flagship sets (plus 2018).
I have 24 (1st Version and 2nd Version count separately), leaving 20 to go. BBM has only been printing card sets since 1991, and I have the first three years in the bag... or in the box, I guess. Being modern cards, you'd think the sets would be inexpensive, but it's not easy finding them for under $50. And 1994 and 1995 will prove to be the biggest challenges - '94 has Ichiro and Matsui's second-year cards, while '95 has several SPs, including some puzzle cards.
Finish the 2000 Calbee set.
I need Series 2 plus several inserts. While we're at it, I'd like to finish the 2016 set (I need a bunch of subset and insert cards). And of course, get the 2018 set.
Get some more base sets.
Finish the 2008 Stadium Club set: all I need is the Clayton Kershaw throwing variation. I'm not counting the autographs, though I'd like to get them for a master set. That one card will complete my Stadium Club set run through 2017!
Get the 1992 Score set. That would finish my Score set run, 1988-1998.
Get the 1989, 1998 Update, 2003, 2004, and 2005 Donruss sets. Those will finish my Donruss set run through 2017!
Unless I find some great deals on shipping, I doubt I'll get all of those sets. In fact, the '89 Donruss and '92 Score sets probably aren't worth the price of shipping alone. (I'm pretty sure I have both of those already anyway, sitting in storage back in Georgia, uncataloged.) I'll probably focus my effort on the '98 Update and '03-'05 Donruss.
Write some posts.
Post a Japanese Card Index and Card Shops in Japan Index - carryovers from last year
Finally, finally, finally finish the Calbee posts.
Keep up with the 2018 new releases.
So where does that leave me for this year? Eighteen goals for 2018 (purely coincidental!). No sweat... I hope.
As a bonus goal, I would like to go to more baseball games this year. I made it to three NPB games: Sapporo, Fukuoka, and Hiroshima. The five Tokyo-area teams shouldn't be that hard to see, and I could plan my Golden Week trip around Osaka and Nagoya, getting me to every team except the Golden Eagles. And last year, I saw three games in the Shikoku Island League; there are other independent leagues to get out and see. Of course, my game-viewing likelihood depends on where I'm working during the season.