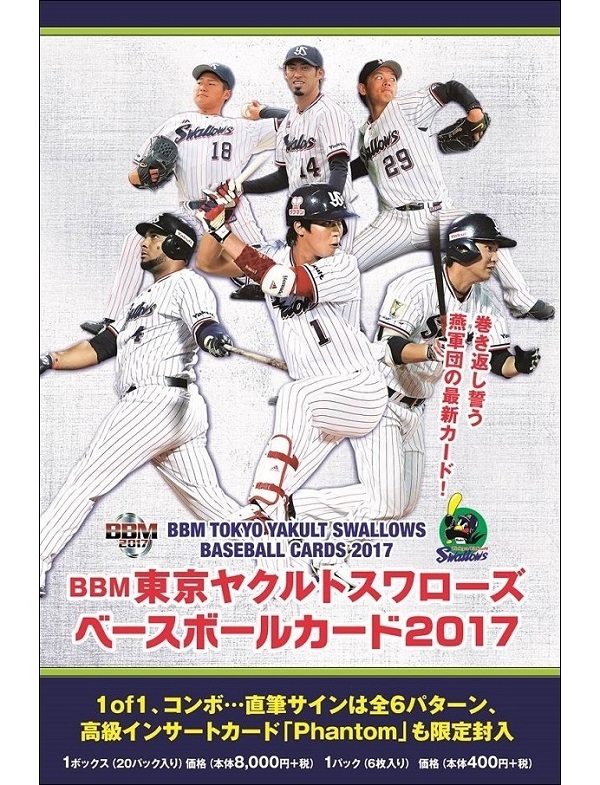 The first pack-based team set of the year was for the Yakult Swallows, being released in early April. Packs this year have 6 cards, with 20 packs per box. One pack retails for 400 yen, putting box prices at 8000 yen.
The first subset in the base set is titled Aces, and it's exactly what you'd expect. This is the Swallows combo card for the year, so there are only two cards in the set, featuring a total of four pitchers.
Speaking of those five insert sets, four of them are BBM's standard inserts - foilboard cards with no real thought put into them.
There is one final insert set titled Phantom, which appears in all of BBM's team sets this year. These are numbered to only 25 copies each and I don't have a copy of my own yet.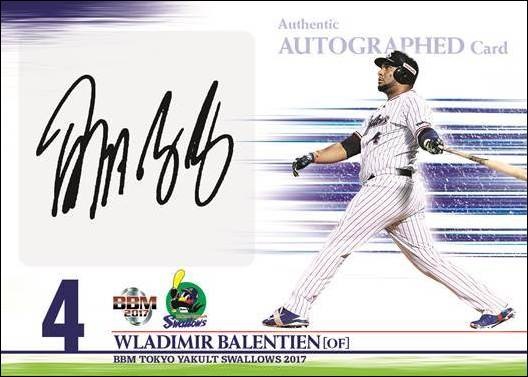 This moves us into autographed cards. As always, BBM includes autographs from pretty much every player in every team set. The Swallows have 68 autographed cards randomly inserted, with print runs of 14-60 copies.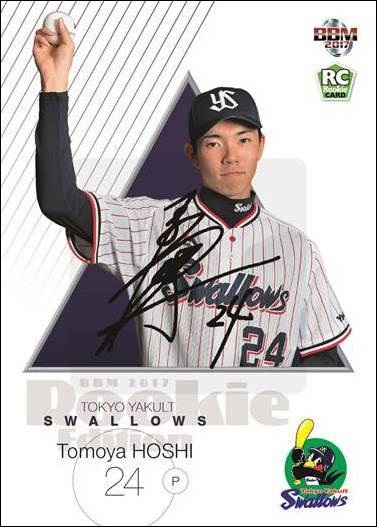 Rookie Autographs appear for 6 players, with print runs of 5-10 copies each.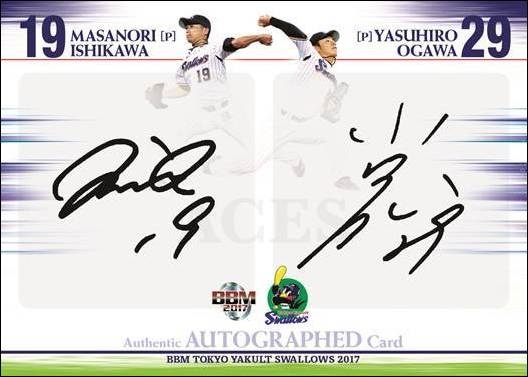 Two combo autograph cards with print runs of 5 cards.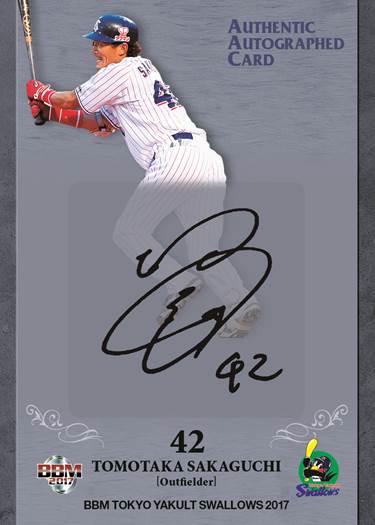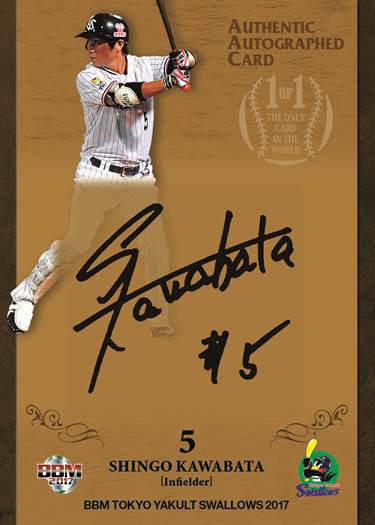 Finally, silver autographed cards (5-10 copies) and a gold 1/1 parallel can be found.
I should mention that BBM's Cross Squall cross-brand insert has autographs that can be found in the team sets; three players from each team will be included with a print run of 15 copies each.