BBM has been moving its team premium sets away from themes; last year, several of them were labeled something like "Autographed Edition" instead of focusing each on a team-related theme. They are what they are, though I do feel the themes made the base cards more appealing to a budget collector like me.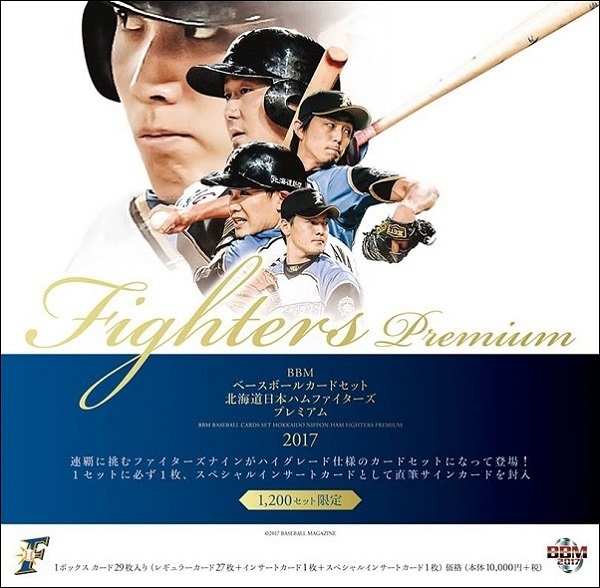 This year, it looks like many teams will receive "Premium" sets, if not all teams. (A Dragons premium set has been announced that will be called Heat.) And like many of BBM's higher end box sets, the Fighters set contains a 27-card base set plus two inserts. This set doesn't come cheap - 10,000 yen gets you a box; only 1200 sets were printed and released in late March.
The base cards are high-gloss and printed on a premium stock, which is a step up from other premium box sets like Icons. BBM has been using this kind of stock for other sets, so it's not new. The fronts have lots of foil, while the backs have a sepia/black and white version of the front border and photo. Overall, the cards are appealing.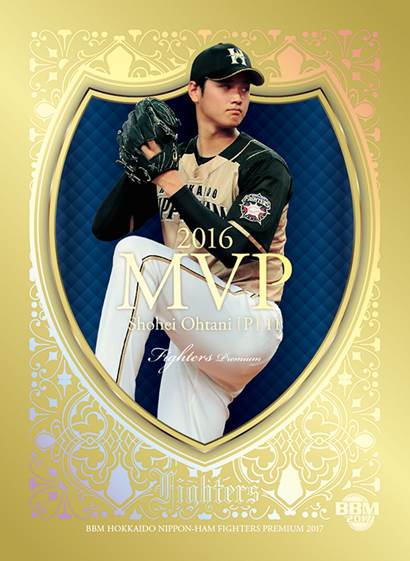 Shohei Ohtani unsurprisingly gets his own insert set - a two-card set titled MVP. One card shows him pitching, while the other shows him batting. Again, not a big surprise. I haven't seen these in person but there's lots of foil-on-foil action here. Each box has one of the two cards; the base version is numbered to 300, with 200 and 100 serial number parallels also included.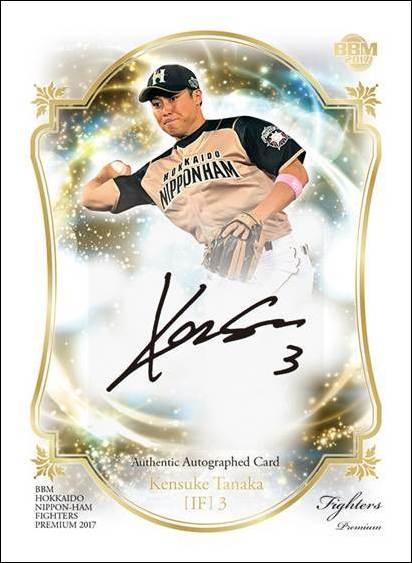 The other insert in each box is an autograph. There are more autograph subjects than base subjects, with each signer limited to 10-20 copies.