Coming out in late April, the 2017 Marines set is sold 6 cards per pack for 400 yen, and 20-pack boxes are 8000 yen. BBM has standardized the base set size at 81 cards for team sets so far.
The Marines release thankfully has only three insert sets. Each set has parallels numbered to 90, 60, and 30 copies.
Additionally, the Marines version of the Phantom insert set has six cards.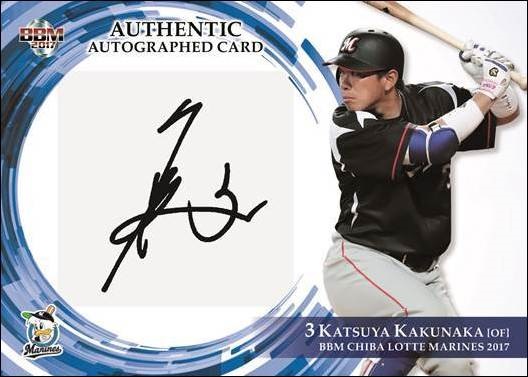 As usual, every player has an autographed card serially-numbered up to 60 copies each. Two combo signature cards were issued with 5 copies each.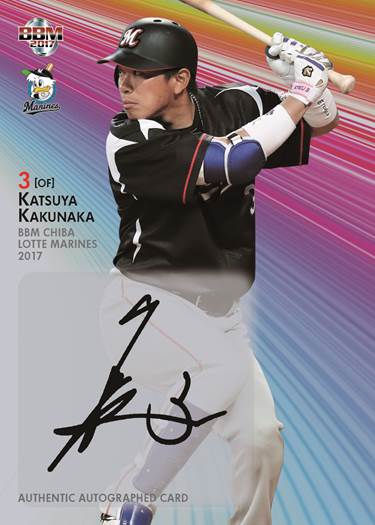 Silver Autographs are numbered to 5 or 10 copies each with a 1/1 parallel. There are 9 cards in this set.
The seven Rookie Autographs have 5 or 10 copies each, and the Cross Squall autograph set has three cards numbered to 10 copies each.