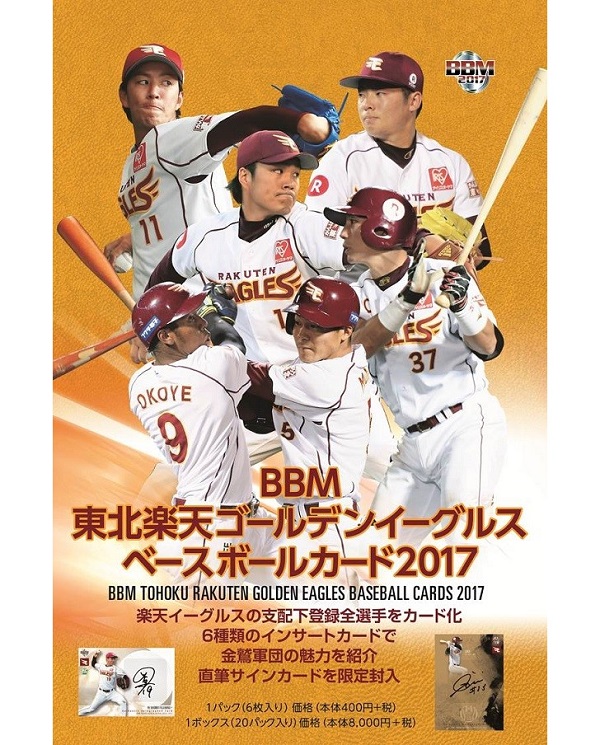 The team set for the Golden Eagles was released in early April, though it seems it hit shelves a day or two after the Swallows set came out. 6 cards per 400-yen pack, 20 packs per 8000-yen box.
There are six insert sets, each with three cards. Technically, BBM makes an 18 card insert set for each team and splits it up into lots of subsets which are all numbered separately. For the Golden Eagles inserts, all of the sets have two parallels: one numbered to 75 copies and one numbered to 50 copies. I am happy that five of the six sets have something more on the back than just the photo repeated; it's just more graphs, but that's better than nothing. There's still no real clue as to what each insert set's name really represents (except, perhaps, Hitmakers).
Additionally, Phantom is a limited insert set serial-numbered to 25 copies each. There are six cards in the set.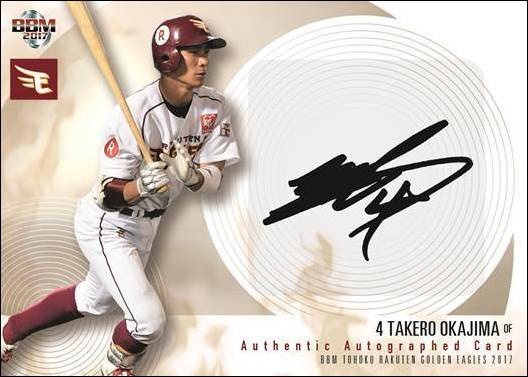 The usual autographs are found as well.
Premium autographs include:
combo autograph (1 card, 4 copies)
rookie autographs (10 cards, 10 copies each)
silver signatures - cards with silver backgrounds (9 cards, 10 copies each)
gold signature parallel (9 cards, 1/1)
Cross Squall (3 cards, 10 copies each)