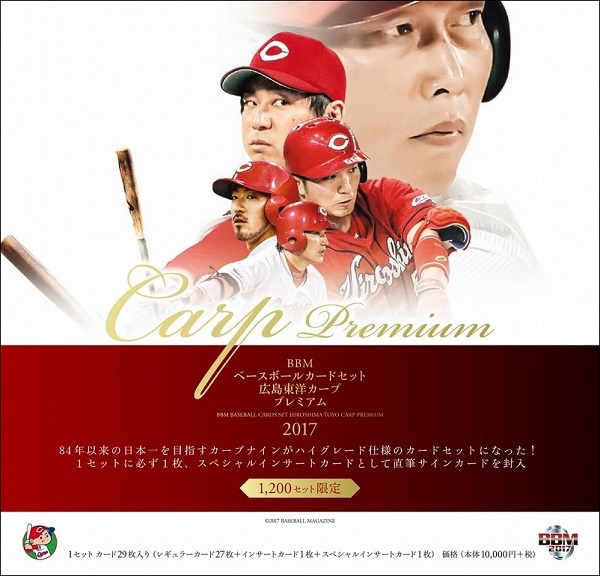 The Premium series from BBM seems to setting up as a formulaic release. The Carp set is limited to 1200 copies, with the same design as the Fighters cards. The only difference is the color scheme. Each box contains 27 cards plus two special cards. Retail price is 10,000 yen, and boxes hit the shelves at the end of April. Note that I haven't found any singles for my collection yet, so all the images in this post are from BBM.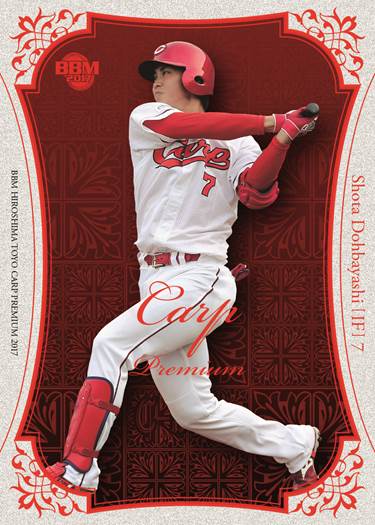 Base cards are red, but similar to the Fighters set.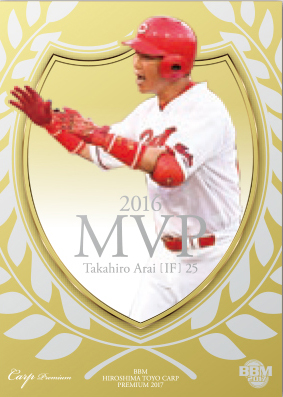 Takahiro Arai has an MVP card in the SP set - there are six cards in total including five Best Nine winners (Arai, thus, appears twice in this insert set). All six cards are numbered to 200 copies each, and one card comes in each box.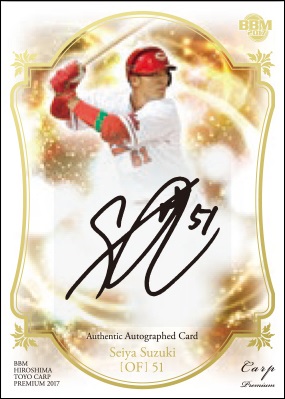 Finally, autographs for over 60 players are included one per box. Like the Fighters set, they are numbered to 10 or 20 copies each.