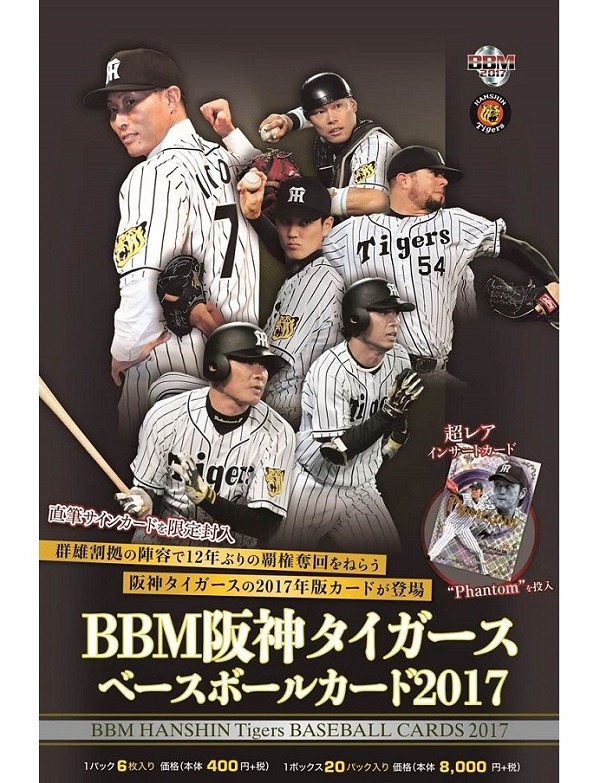 The 2017 version of the Tigers team set from BBM hit shelves in mid-April. Each pack is 400 yen and contains 6 cards; 20-pack boxes are thus 8000 yen. A full regular set has 81 cards.
It's nice that the Tigers subsets have good information on the back - BBM is moving in the right direction in some areas this year. Like the other team sets, though, there are way too many small insert sets. All of the regular insert sets have parallels limited to 100, 75, and 50 copies. Here are those reglar inserts: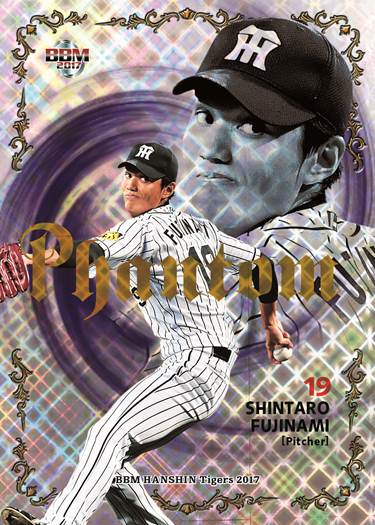 The Tigers set is the first one BBM included a preview image for the Phantom insert set. This is limited to only 25 copies each. The other team sets to date had six cards each, but the Tigers set has 18 cards.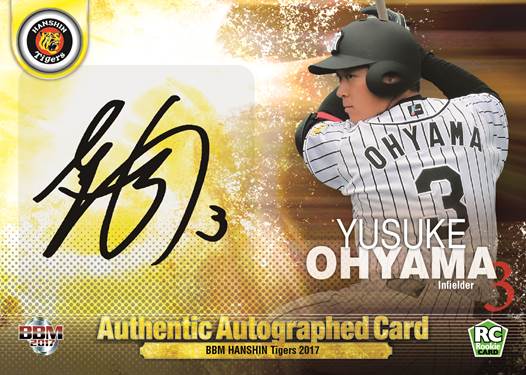 As you'd expect, every player has an autograph card in the set, numbered up to 60 copies.
The following special autographed sets are also included:
Combo Signatures (2 cards, 3 copies each)
Silver Signatures - silver foil cards (18 cards, 20 copies each)
Gold Signatures - gold foil cards (9 cards paralleled from the silver set, 1/1)
Cross Squall Autographs (3 cards, 10 copies each)
Rookie Autographs (8 cards, 20 copies each)