This is a response to Nachos Grande's Blog Bat Around.
I have a lot of complete sets. Not counting flagship sets, there are 540 records in my database: inserts, subsets, and full sets like Goodwin Champions and Allen & Ginter.
The want list is pretty big, too. 149 sets await their completion on that list, dating back to 1982. Many of the "older" sets from the 1990s have proven to be pretty difficult to finish, but living in Japan I have a limited access to trading cards. If I could go to local card shops and shows and focus on finding these cards I'm sure I could. Or if I spent more time (and money) on eBay. Or pulled the trigger on COMC or Sportlots. There are so many elusive cards.
I thought about sets I've given up on for this post.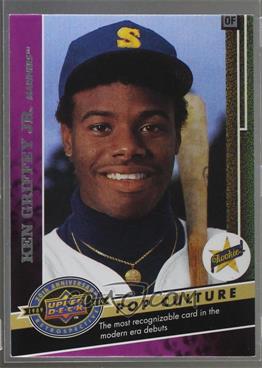 The 2009 Upper Deck 20th Anniversary Retrospective comes to mind. With 2500 cards, the set is massive, and finding those cards is impossible in Japan. I haven't given up my cards yet, though, and I might return to it if I come across a big lot to get me close.
At one point I had all of the Fleer team logo sticker sets on my want list. I didn't get a single card, but that was due to a lack of effort. This is another "collection" that I could add back to my list at some point in the future.
There are countless insert sets I've abandoned, some without even starting. 1998 and 1999 Upper Deck Retro lunchboxes, 1999 Topps Nolan Ryan refractors, 2003 Patch Collection, Sweet Spot and Sweet Spot Classic patches sets, 2004 Upper Deck Vintage 3D Sluggers.
Some base sets have been started and given up: American Pie, All-Time Fan Favorites.
I also considered the sets that I doubt I'll ever see completed. I wanted to build the 1948 Leaf set. 1952 Topps is probably never happening. I'll be surprised if I ever get a 1960s Topps set completed. Granted, my priorities are elsewhere right now, on the easier parts of my collection to obtain.
So I looked to my Tricky 10 want list.
Runner-up would be the 2012 and 2013 Triple Play sets. I don't really search as much as I should, and I could probably finish both of them with a bit of effort. I need the pants from 2012, and the batting gloves from 2012 and 2013.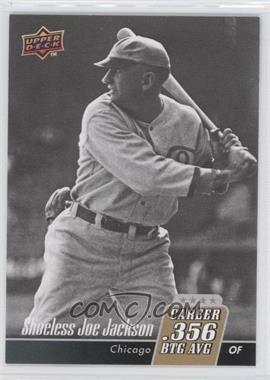 But what I consider the most difficult is the Retail Exclusives insert set found in 2010 Upper Deck. They are a continuation of the SP cards from the 1990s, which were all the rage when I was a younger collector. Do you remember the Michael Jordan SP? Or maybe the Mr. Baseball SP with Frank Thomas? The 2010 set had Pete Rose, the Yankees, Shoeless Joe Jackson, and Sarah Palin. Considered extremely rare, I have the Rose and Palin cards, but not the Yankees and Shoeless Joe. While my SP set is complete, I don't consider the collection to be finished without these four cards. So two remain.
Perhaps the real question is this: Will I finish the Retail Exclusives set before I finish the Upper Deck Heroes set run? There are five sets in that run I have yet to finish: 1996 and 1997 SP, 2002 Authentic, the 2005 full set, and 2006 Authentics. Any one of those sets may prove to be more challenging than the Retail Exclusives set when it comes down to the final card or cards.